Complete your Pacific Northwest vacation with a trip to the islands! Most of the islands near Seattle are only accessible by ferry, but there's a hidden treasure just 60 miles north of Seattle that requires no ferry, tickets or tolls and promises a peaceful escape from the city, Camano Island, "The Easy Island"!
Camano Island is nestled between Whidbey Island and Washington's mainland in the Puget Sound "Sun Belt" which means sunnier skies, half the rainfall and tranquil outdoor adventures surrounded by timeless and untouched beauty. Dubbed "The Easy Island" for its easy access and easy living, there's plenty of reasons to plan a getaway to Camano Island.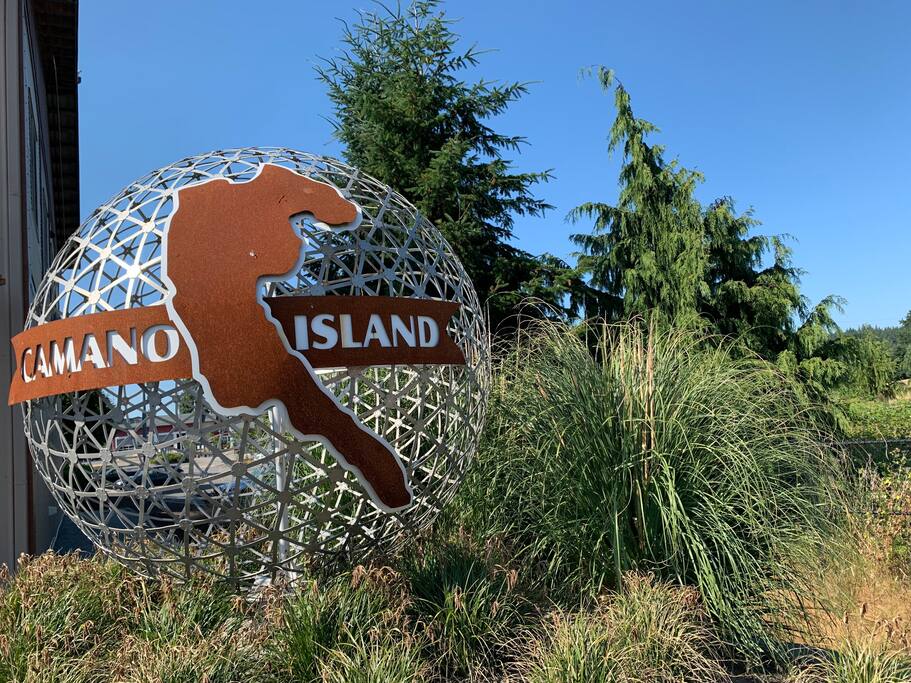 Escape into Nature
Camano Island is home to two beautiful state parks on the southwestern shores, Cama Beach and Camano Island State Park. Explore miles of wooded and beach trails, go scuba diving or swimming on an uncrowded beach, or rent a boat and crab pot and have your own crab cookout. There's an abundance of marine and wildlife viewing with beavers, deer, frogs on lily pads and orca whales blowing on the horizon. Camano Island State Park is quieter than Cama Beach and there's a mile trail between so you can experience both!
There's over 22 miles of hiking trails on Camano Island with the perfect path for every adventurer. The Hobbit Trail in the Iverson Spit Preserve is a must on Camano Island! The whole family can embark on a jungle adventure on the easy 0.6-mile hidden Hobbit Trail through the dense mossy forest, ending in tranquil views of Livingston Bay. Just follow the hidden gnomes! The preserve is part of the Washington bird watching trail system with over 120 different species of birds so bring the binocs for prime birdwatching on Camano Island. For a more challenging Camano Island hike, the Camano Ridge Trail (5-mile) is one of the tougher hikes on the island with an elevation climb through the forest and a viewing platform over a Beaver Marsh. Please note a Discover Pass is required to enter the parks and preserves on Camano Island.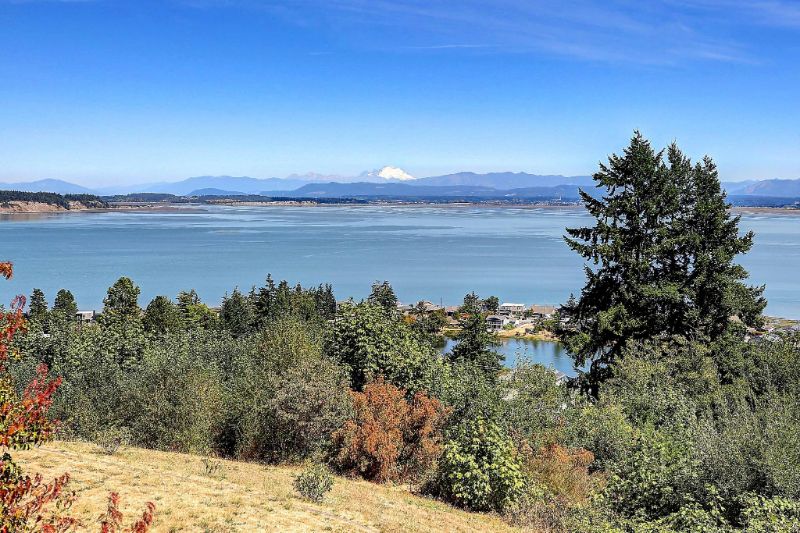 Adventure Activities
Plan a day of adventure activities on Camano Island. Tee off on the rolling fairways of the 18-hole Camaloch Golf Course, book a sailing lesson or boat building class at the Center for Wooden Boats, experience the thrill of axe-throwing at Arrowhead Ranch, or zipline through the trees on a canopy tour at Kristoferson Farm.
Kristoferson Farm is a top Camano Island attraction listed on the National Register of Historic Places. The thrilling canopy tours leave from the big red barn with a drive on a historic Unimog through the lavender farm and forest to 6 ziplines, a log bridge, two short trail walks and a final descent to the forest floor. Farm events include farm-to-table dinners in the restored barn, lavender craft workshops and a two day island wide fall festival.
A Haven for the Arts
This tranquil PNW island is home to many artists and creatives and is a delight for art lovers. Take a self-guided artist studio tour of the local galleries and studios, visit the unique and thought provoking Art with a Smile Gallery at Freedom Park and combine nature with art at the Matzke Fine Art Sculpture Park & Gallery, one of the most popular art galleries in the Pacific Northwest. The 3,000 sq ft gallery showcases local and international artwork and the 10-acre outdoor sculpturer park boasts more than 150 works of art surrounded by flower gardens and towering ancient cedars.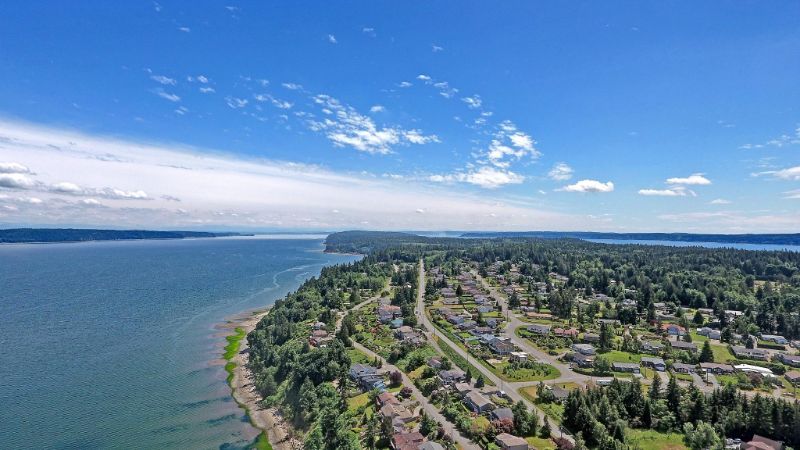 Fresh Farm to Table Dining 
The Seattle food scene is making it's way to Camano Island and there's a great selection of restaurants, cafés and watering holes to choose from. Being a rural community, there's a strong emphasis on sustainable living and locally sourced ingredients fresh from the farm, fisherman and local vineyards.
The Camano Commons Marketplace is the main gathering place for locals and visitors with coffee shops and bakeries, courtyard grills and brew pubs, New York style pizza and even southern BBQ! The Rockaway Bar & Grill on the golf course offers patio dining, a cozy fireplace for the winter and is voted the best place to eat or enjoy waterfront dining at the Camano Island Inn, the only fine dining restaurant on the island.
It's Easy!
Getting to Camano Island is easy! From Seattle travel north on I5 to exit 212, pass through the historic, Scandinavian inspired town of Stanwood and cross the Camano Bridge to the island.
Whether you're planning a quick escape from the city or a family vacation in nature, our waterfront vacation homes offer a quiet retreat on Camano Island only minutes to the top activities and attractions, and steps to a private beach. Whale watch from your private deck with unobstructed views of Port Susan, Puget Sound, Mt. Baker and the Cascade Mountains and create lifelong memories with Recreation Rentals on Camano Island.