Camano Island may be small but there's a great selection of local restaurants, cafés, bakeries, and bars for eating, drinking, and socializing with friends (old and new!). Whether you're fueling up for a day of island activities, grabbing a quick lunch on the beach, or slurping fresh Pacific Oysters paired with fine wine on the waterfront, here's our guide to help you plan your culinary itinerary of Camano Island.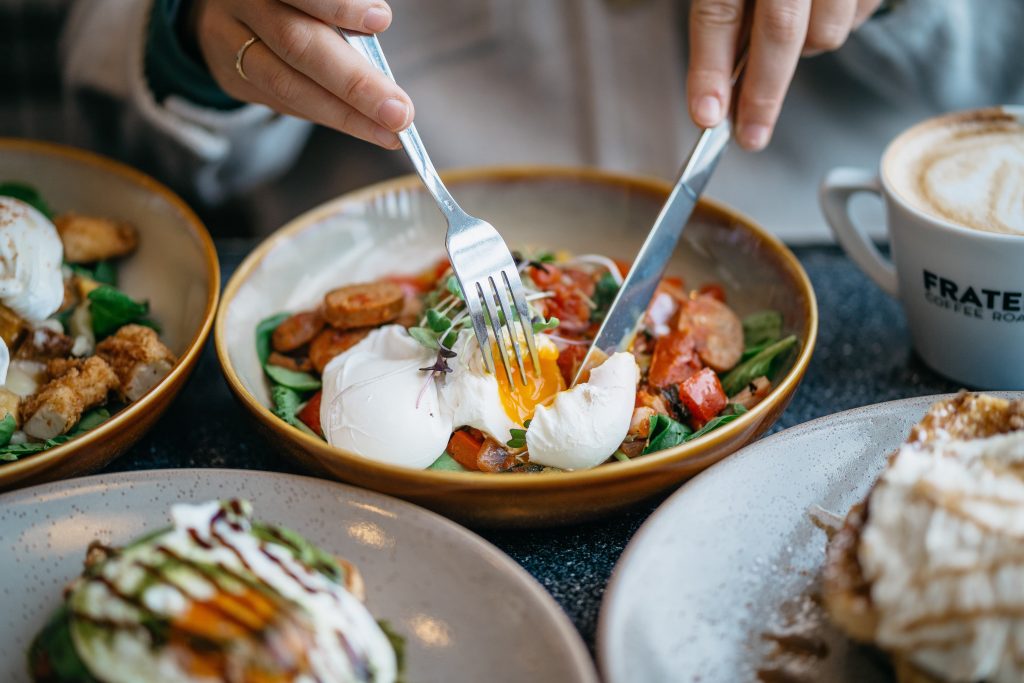 Restaurants & Cafés on Camano Island
Brooklyn Bros. Pizza Co.: Brooklyn Bros. Pizza Co in Camano Commons serves up the best New York Pizza west of the Hudson (by the pie or by the slice), super stuffed fresh calzone, finger lickin' good chicken wings, fresh salads, and delicious Italian deserts worthy of an insta post!
Cama Beach Café: The Cama Beach Café is one of the most popular eateries on Camano Island, voted one of the best brunch restaurants near Seattle. Open seasonally for all day breakfast, lunch, and dinner on the first and third Friday of each month, the café offers farm to fork dining, a delicious bakery (think fresh scones and cinnamon rolls!), coffee shop and exceptional views of Puget Sound.
Camano Commons Marketplace Bakery: The bakery inside the Camano Commons Marketplace is a locals and visitors favorite with excellent baked goods, delicious croissants, French pastries, and goodies to go.
Camano Island Coffee Roasters: Camano Island Coffee Roasters in Camano Commons is a local favorite with 20 unique flavors roasted in house, great baristas, organic and ethically sourced coffee beans to go, and an online store for home delivery. Stop by for a tasty sip!
Camano Island Inn: The Camano Island Inn overlooks the Saratoga Passage and offers the only fine dining on the island. The bistro offers farm to table dining with ingredients sourced from a handful of local farms, beautiful views of the Olympic Mountains, whale-watching opportunities, and a relaxed atmosphere.
Camano Scoopz: Satisfy your sweet tooth and savor twelve unique flavors of locally sourced ice cream and tasty homemade waffle cones at Camano Scoopz in the Camano Commons Marketplace.
Camano Thai: For the best authentic Asian food on Camano Island, order online for pick-up or delivery from Camano Thai, a small Thai food take-out located in the Camano Plaza.
Cristy's Lumpia: Trade tasty Thai for authentic Filipino food at Cristy's Lumpia, a catering and take-out service in an off-the-beaten-path warehouse complex next to Ale Spike Brewery.
Frozen Xplosion: Create your own signature blended drinks, frappes and smoothies at Frozen Xplosion in Camano Commons with lactose, gluten and sugar free options.
Jimmy's Pizza & Pasta: Jimmy's Pizza & Pasta is a Stanford institution with a diverse menu of Greek style tasty appetizers, homemade pizzas, specialty pastas, salads, and hot oven grinders. Order to go or dine in, the local's love it and so will you!
Journey's End Café: Journey's End Café in Elgar Bay is a laid back local eatery open for breakfast, lunch, and dinner. This is a great place to start or end your day exploring Camano Island with a cold brew, famous Camano burgers and live music on the outdoor patio.
Kristoferson Farm Dinners: Kristoferson Farm is one of the top attractions on Camano Island and hosts various events, pop-up dinners and wine pairing evenings throughout the summer months. Enjoy a unique Camano Island experience savoring fresh, local cuisine at long communal tables in the restored, historic barn.
Pub 282: For elevated pub fare, a great selection of beers on tap and fun weekly events, head to Pub 282 in the Camano Plaza. Gather with friends round the outdoor firepit, listen to live local bands and enjoy the laid-back nightlife on Camano Island.
Rockaway Bar & Grill: The Rockaway is a beer-centric pub and eatery on the Camaloch Golf Course, voted the best place to eat and the best kept secret on Camano Island. Sip specialty cocktails at the bar, dine in front of the cozy fireplace or soak up the sun on the outdoor patio overlooking the fairways.
Shipwreck Coffee: As you cross the bridge into Camano Island, be sure to stop off for a cup of Joe, snacks, cookies, delicious cinnamon rolls, and fast, friendly service from the crew at the roadside Shipwreck Coffee stand.
Tapped Camano: Tapped Camano is the place to eat, drink and gather on Camano Island. Located in the Camano Commons courtyard, this fun brew pub has over a dozen beers on draft, excellent seafood and elevated pub fare, a heated outdoor patio, and laid-back island vibes.
The Baked Café: The Baked Café in Camano Commons is the place to go for the best breakfasts, burgers and spicy fried chicken on Camano Island. They'll even deliver to the doorstep of your Camano Island vacation home! For more tasty treats from the Baked Café, head to the Sub Joint for big sub sandwiches, signature grinders and fresh homemade soups.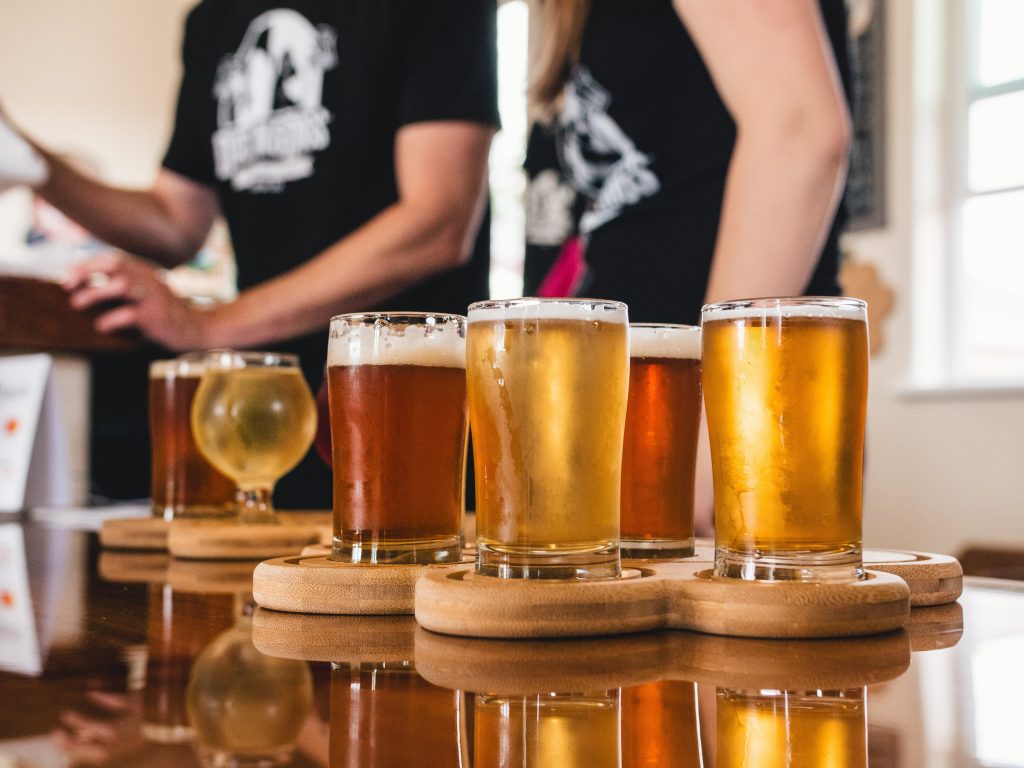 Breweries & Wineries on Camano Island
Dusty Cellars Winery: Dusty Cellars is a family-owned boutique winery in the heart of Camano Island with signature handcrafted wines from the acclaimed Columbia Valley. Stop by for tastings on the first weekend of the month or call ahead for a group tour.
Edward Lynne Cellars: The Edward Lynne Cellars is another small Camano Island winery with 2 acres of vineyards and a small production of white and red boutique wines. The winery hosts weekend tasting events on the outdoor patio with charcuterie boards, live music, and views over Livingston Bay.
Ale Spike Camano Island Brewing: If you prefer a good beer, be sure to add Ale Spike Brewery to your Camano Island itinerary. Located in the warehouse complex next to Cristy's, this small family-friendly microbrewery offers a selection of home brewed beer and other local brews with growlers to go.